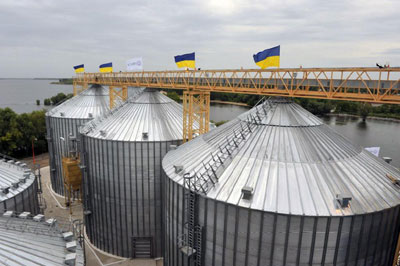 Symaga Silos continues to grow in Ukraine
The year 2017 has begun with two good news that confirm Symaga Silos as one of the most important suppliers of industrial silos in the Ukrainian market.
On February 1, 2017, NIBULON signed agreements with suppliers to continue the execution of its storage expansion projects in Ukraine.
Symaga will supply storage for 240,000 tons of grain at 4 different sites.
In addition, LLC Novotech has begun construction of a new grain terminal in the commercial port of Odessa. The terminal will move volumes of 3 million tons per year, with a storage capacity of more than 110 tons.
We are grateful to Nibulon and Novotech for their trust.
Http://www.nibulon.com/news/news-company/the-technical-addition.html